SPECIAL ANNOUNCEMENT
We have moved to Crestview Florida after 9 years in the Venice Florida area.
For details, please see the Blog at www.edvinson.com/blog
Please visit my new Photography page at: Photography Site
You will still be able to use our online proofing by clicking here
Please feel free to Friend me on Facebook!
We will continue to do media transfers such as video tapes, old movies, audio recordings in the form of cassettes or LP albums.
See below: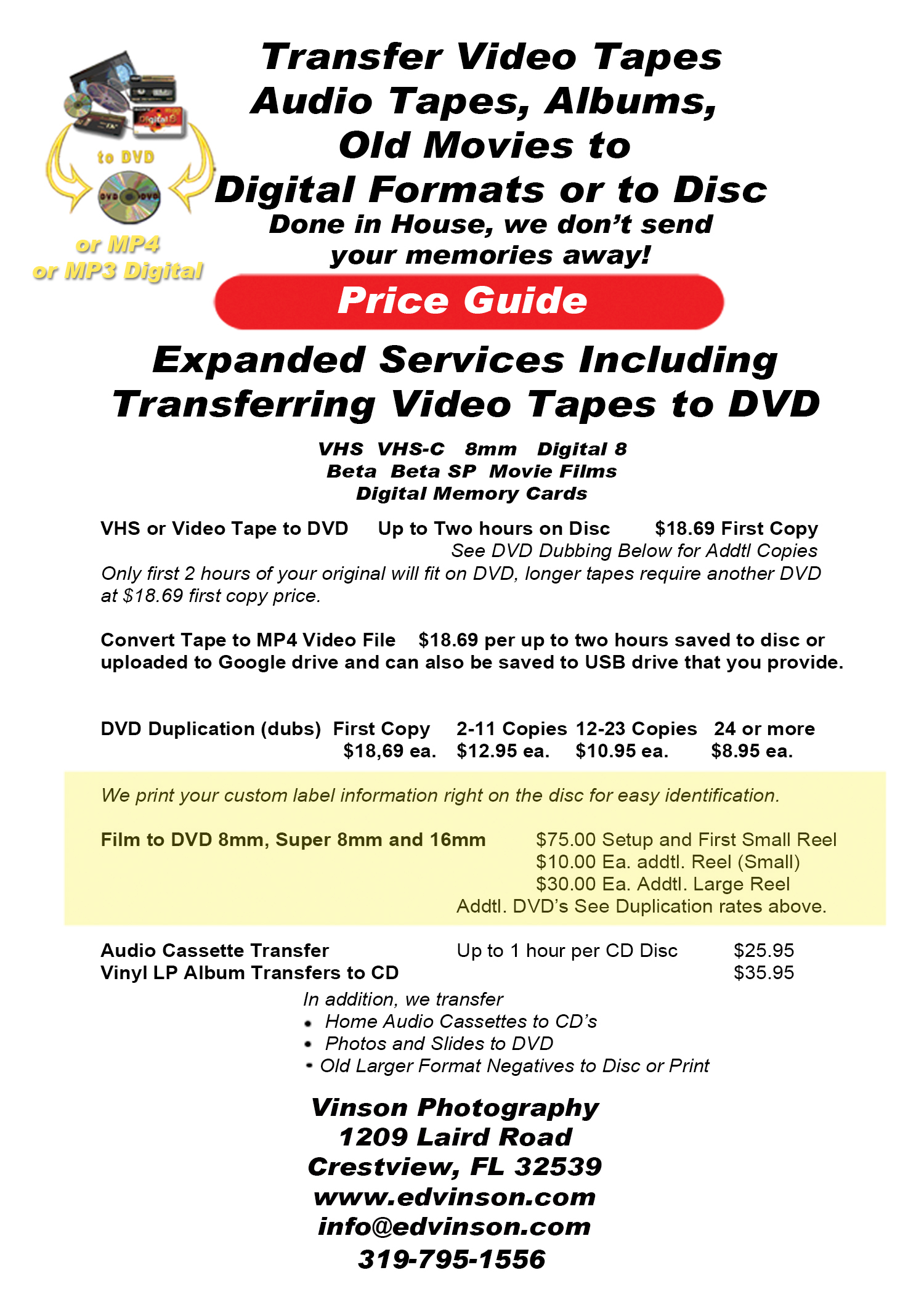 Thank you for many great years of patronage!